The Best Parks in Chandler
Published: November 12, 2013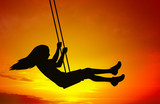 Arizona is known for its weather and going to a park is a great way to take advantage of that weather. Chandler offers some fantastic parks with a variety of amenities that include playgrounds, splash pads, ball parks, and picnic ramadas available for rent. Additionally, every park on this list has restroom amentities.
Tumbleweed Park and Recreation Center

Tumbleweed Park is a large park that often hosts some of Chandler's biggest events including the Ostrich Festival and their Fourth of July Fireworks show. The Tumbleweed Recreation Center offers a variety of classes for a small fee, in addition to a gym and childcare for those using the facilities. The large playground area features picnic ramadas that can be rented for parties for as little as $5 per hour for Chandler residents. There are also numerous ball fields making this park a busy spot on the weekends.

Chuparosa Prk

Chuparosa Park is located on Dobson between Queen Creek and Germann and, like Tumbleweed, offers ramadas that can be rented. This park is significantly smaller than Tumbleweed but makes it easier to get in and out of and is often less congested. Chuparosa also offer a spray pad for those hot Arizona summer days.

http://www.chandleraz.gov/default.aspx?pageid=288

Espee Park

Espee Park, located at 450 E Knox Rd, has a large spray pad in addition to a playground area with equipment available for a variety of ages. Espee also features a bike park for the exclusive use of BMX riders.

http://www.chandleraz.gov/default.aspx?pageid=727

Snedigar Park and Sports Complex

Snedigar, located on Alma School between Ocotillo and Chandler Heights, is a huge sports complex with soccer and baseball fields. Additionally, Snedigar has a recreation center that offers a variety of class for all ages. These classes are often less than $20. Snedigar has a small playground and a skate park. If you cross Basha Rd you will find Snedigar East. This part of the park offers a playground structure, additional ball fields, and a paved path around the park.

http://www.chandleraz.gov/default.aspx?pageid=630

Paseo Vista Recreation Center

Paseo Vista Recreation Center, located at McQueen and Ocotillo, is a unique park that was built on a closed landfill. The park is elevated, offering scenic views. Paseo's amenties include a playground, disc golf course, bark park, and archery range.

Veteran's Oasis Park

Although this park does offer traditional playground equipment, it should definitely not be missed. Veteran's Oasis Park features over 4 miles of walking trails, lakes that can be used for fishing, butterfly and hummingbird habitats and a variety of picnic areas. The Environmental Education Center offers a variety of classes and exhibits. When walking on the trails, keep an eye out for jack rabbits. They are everywhere and children love to see them.

http://www.chandleraz.gov/default.aspx?pageid=682
Get out and enjoy the parks in Chandler. There are a variety of parks and you are bound to find one to fit your needs. If you're throwing a children's birthday party, Tumbleweed's expansive playground and picnic ramadas is fantastic. If you just a visit to Veteran's Oasis Park is for you. In addition to the parks listed, Chandler offers a variety of neighborhood parks making a park walking distance away from most Chandler residents.
Other Lists You Might Like: